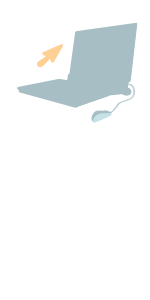 Click product title for detailed description:
Hot Keyboard
Natural - this is the way Hot Keyboard software simplifies your work with computer. However, even the most natural things do require adaptation time, especially at the start. In case with Hot Keyboard it takes about 15 minutes to assign hotkeys for most repetitive tasks, and a couple of days more to master the program - and you are free from all that hard routine work you've been doing before.

Yes, a couple of days, and your computer experience is changed — for ever. While your work becomes more effortless, you get more time to focus on tasks that require creative abilities and thinking.

Discover the power of Windows automation for yourself — get your copy of Hot Keyboard right now!

In the corporate environment, the power of Hot Keyboard Server advances automation to a totally new level. Syncronize macros over the network without need to configure individual client installations; add and edit macros on several hundreds computers simultaneously.

Visit Hot Keyboard web site for detailed information:
http://www.hot-keyboard.com
Private Shell
SSH protocol is one of the most reliable security solutions currently available. However, as most solutions that came from the Unix world, it never was user-friendly and easy to use.

With Private Shell, SSH is made easy with no compromise to its power and features.
Various authentication methods, fully adjustable terminal window with support for many terminal modes, built-in secure FTP solution with familiar drag-n-drop interface, powerful Autoconfiguration Wizard that helps you setup basic and advanced SSH sessions (public key authentication, tunneling etc.) — these and other features make SSH available to everyone.

Download fully-functional 30-day trial now or visit Private Shell web site for more info.
CreateSurvey
CreateSurvey.com is a web-based survey software that lets you build and run online surveys.
We have already prepared everything you need — just open a web browser to begin!.

Whether you need to prepare a one-question poll for your personal web page, or complex multipage survey to be offered to thousands of your customers — CreateSurvey is the solution you can rely on. We offer free trial accounts and several subscription options suitable for various needs. Significant discounts available for returning customers, educational and non-profit organizations.
We never charge per-response fees, so you are always in control of your budget.

There is hardly a feature CreateSurvey don't support. Please see our extensive feature list here.
UptimeInspector
UptimeInspector hosts and runs monitoring software at multiple locations around the World. Nothing to download, no plug-ins to install.

Website Monitoring
Monitors website availability, content and performance. Downloads full web page or file, checks size, loading time, internal links and more.

Server Monitoring
Monitors any type of server for availability and performance. Templates for HTTP, FTP, SSH, PING, SMTP, POP3, MySQL are provided. Whenever possible, not only the server connection but also a proper response is verified.

Custom Application Monitoring
Order a custom monitoring function for your application. Our developers will add it to the monitoring network and you will be notified on application failures.

Instant Alerts
Upon failure detection UpTimeInspector sends an alert to the contacts you provide. Alerts can be sent by SMS, Phone call, ICQ, AIM, MSN Messenger and E-Mail.